ACADEMY COURSES
>
THIS WEEK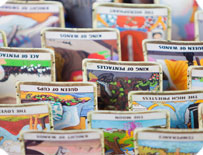 Mo's Tarot Class-5 of 5, Royalty and how to begin!
Thursday | 05.04.17 | 6:00 PM - 7:00 PM PST | $44.00
Mo
Tarot

We'll tackle the Royalty this week, and do so in a way that will enable you to use them right away. Often, they're the hardest cards to understand, but all will be explained! We'll talk briefly about reading the cards, but overwhelming requests have been made for a separate session on how to actually read the cards. That class will be taught next week, for those who wish to attend.

This class will be recorded for your listening and downloading convenience.