ACADEMY COURSES
>
THIS WEEK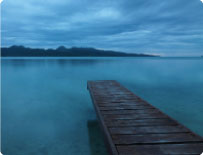 30 Minute Meditation - Releasing with Archangel Michael
Guided Meditation

Michael is a powerful ally. This is one of my favorite meditations for detachment. We will have a great experience with this fantastic being and feel a great release when we are finished.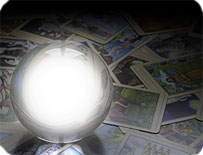 Katt's Mastery Class For Modern Day Psychics~ ***
Tuesday | 06.28.16 | 6:00 PM - 7:00 PM PST | $45.00
Katt
Psychic Development

Are you ready to call yourself a Psychic? Good for you! In this Mastery Level Series, celebrated and long-time Psychic Advisor and Teacher, Kathleen Hall, will help you to refine and advance your natural skills and abilities. This class is appropriate for individuals who are already using their psychic gifts and are ready to step up to a new level of demonstration and service including offering their talents as a professional psychic reader, counselor and coach.

This is a comprehensive six-week training program in which attendees can expect to learn and practice new formats and tools for:
*** Accessing intuition
*** Delivering various messages- even those which may be challenging
*** Integrating messages, symbols and interpreting oracles for accurate and timely readings
*** Increasing your accuracy in reading for yourself and others

Classes will include:
*** In-depth instruction and demonstration including Katt's unique use of Astrology and Tarot for divining accurate messages for clients.
***Discussion of ethics and professional standards and etiquette
***Tips and suggestions for setting appropriate prices for readings and for marketing services

Come prepared to participate and raise your readings to a whole new level!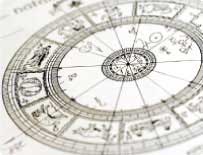 Astrology 903: Saturn and Neptune - Sparring Partners or Spiritual Teachers
Thursday | 06.30.16 | 7:00 PM - 8:00 PM PST | $26.00
C. A.
Astrology

In 1989 Saturn the planet of manifestation met up with Neptune the planet of dreams in the industrious sign of Capricorn. Hookups, aka Conjunctions of planets, especially outer planets such as these two, set up significant energetic patterns complete with expectations and goals. This thirty-six year pattern comes to a close in 2026. However, this summer and fall, (June 17th and September 10th) we reach a critical turning point in this cycle as Saturn in Sagittarius moves into a perfect square with Neptune in Pisces. Will our dreams be manifest or is it back to the drawing board? What changes, revisions or reconciliations will be expected? In this class we will explore the overall pattern paying specific attention to the Square and how it influences the cosmic energy for this summer and beyond.

This class is appropriate for both beginning and intermediate students. Registrants will receive a comprehensive Handout and Recording of the Class Session.