ACADEMY COURSES
>
THIS WEEK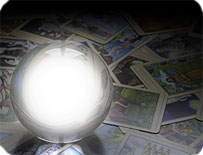 Katt's Mastery Class For Modern Day Psychics~ ***
Tuesday | 05.03.16 | 6:00 PM - 7:00 PM PST | $45.00
Katt
Psychic Development

Are you ready to call yourself a Psychic? Good for you! In this Mastery Level Series, celebrated and long-time Psychic Advisor and Teacher, Kathleen Hall, will help you to refine and advance your natural skills and abilities. This class is appropriate for individuals who are already using their psychic gifts and are ready to step up to a new level of demonstration and service including offering their talents as a professional psychic reader, counselor and coach.

This is a comprehensive six-week training program in which attendees can expect to learn and practice new formats and tools for:
*** Accessing intuition
*** Delivering various messages- even those which may be challenging
*** Integrating messages, symbols and interpreting oracles for accurate and timely readings
*** Increasing your accuracy in reading for yourself and others

Classes will include:
*** In-depth instruction and demonstration including Katt's unique use of Astrology and Tarot for divining accurate messages for clients.
***Discussion of ethics and professional standards and etiquette
***Tips and suggestions for setting appropriate prices for readings and for marketing services

Come prepared to participate and raise your readings to a whole new level!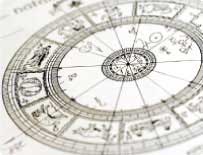 Astrology 602 - Health and Astrology - Essential Oils
Thursday | 05.05.16 | 7:00 PM - 8:00 PM PST | $26.00
C. A.
Astrology

In this class we will continue to explore the astrological relationships between Signs, Planets, Houses and Aspects and Health. This will build on the foundation of the previous introductory class. In this class we will discuss specific associations between astrology and the use of Essential Oils as well as well as applying the basic principles to chart interpretation for the purpose of understanding health and wellness.

The topic of Medical Astrology should be approached with humility and tons of flexibility. The human body and mind are complex and not easily categorized. If it was easy, our medical doctors would have it all figured out and wouldn't refer to medicine as a 'practice'! That being said, Astrology offers insight into psychological, emotional, mental and physical predispositions that prove helpful in living healthy lives and finding acceptance and peace of mind on our physical journey.

This is the second class in the Health and Wellness series. The introductory class is available as an E-mail Based Service (EBS) on my Advisor bio page on 12Listen.com.

This class is best suited to intermediate and advanced students with a basic understanding of Planets, Signs, Houses and Aspects. However, all students of astrology wanting greater understanding are welcome. Registrants receive a Handout and a Recording of the Class Session.