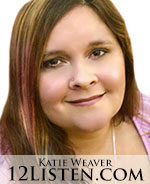 Animal Communication, Energy Work, Manifesting, Mentoring Psychic Kids
Katie is a Reiki master healer, as well as a psychic medium. She is passionate about animal communication. Katie has a degree in Early Childhood Education, and specializes in working with psychic children and their parents. She has been trained by the state of Idaho to be a one on one mentor. Katie has been teaching classes on many kinds of divination, space clearing, animal communication, energy healing, and manifesting for years. As a Cancer, she is very nurturing and loving to her clients and students. She a has a wonderful way of connecting lovingly to all she comes in contact with.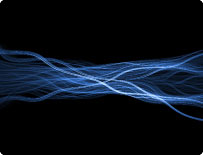 Energy Masters Group
Many people take on a tremendous amount of energy from the world around them. That can result in people feeling heavy, anxious or blocked. If that sounds like you, this twice monthly group is for you. In each meeting, we will discuss the current energy. I will lead the group in various techniques for releasing, healing and balancing the spirit. Students can expect to leave the class feeling refreshed and ready for the week to come.
Katie E-mail Services
Our Advisors provide e-mail services for added convenience. Look below to see what services are being offered by this particular advisor. To order any of the services simply click on the title to be taken to the registration page.
Animal Reiki 1 Class MP3

I have been practicing animal communication and animal Reiki for a long time. I have learned a lot about working with animals during that time, and I am ready to share it with with you.Animal Reiki is perfect for working on behavior issues, supporting the social and emotional health of pets, and helping with nervous, anxious, frightened, elderly or ill animals. Anyone who loves animals and would like to more fully understand and support them will benefit from this class. This is a three part series of classes that should be taken in order.

Animal Reiki 1- Students will learn the basics of passing energy to animals and leave the class ready to practice with their own companion animals.

I will send you a link to download the MP3 of this class.


$29.00
Video Reading: Summer Solstice Magic

In this video reading, I will pull cards from the Vintage Wisdom Oracle to give you an overview of the next 3 months. I will also give you a candle magic ritual, crystal suggestions and the name of a Goddess to connect to over the summer months.

I love the energy of the Summer Solstice and I am excited to share it with you!


$77.00
VIDEO READING: One Question Reading or Energy Work Request

This is a great way to ask me to look into any situation. I will provide you with all of the messages and insight that I see surrounding your question. Please send me your question, and I will create a video reading for you.

If you are need of a quick tune up or have an energetic issue that you would like me to look into, please let me know where you would like me to focus and I will happily do so, on video, as I do the work and explain to you what I am seeing.

I will send you a private link in order to view your video. For your protection, no one will be able to view your video unless you provide them with the link.

Remember, this is a personalized video reading created specifically for you! I am really enjoying the video format, as it gives me a chance to connect more personally with YOU!

Here is what others are saying about my video format readings:

"This is an incredible reading, I definitely recommend! Katie is to the point, compassionate with a fun loving humor! The video makes it feel like she's right there with you!"

"Loved the video reading format very much. The information and guidance that I received was spot on, direct and loving. I'm a big fan of 12Radio resources. Thanks!"



$45.00
VIDEO READING: 12 Month Reading

In this reading, I will pull cards from the Psychic Tarot deck for the next 12 months, as well as provide crystal and essential oil suggestions for the year. I will record this reading as an MP4 video and send you a private link for viewing. Just follow the link to watch your reading unfold. Remember, this is personalized reading just for you, brimming with guidance for the next year to come.

**This is a great birthday reading or birthday gift, for someone that would love it.**

Please provide me with your birth date and anything else that you would like me to touch on.

Connecting by video format allows me to address you in a more personal way, as well as share the cards, crystals and oils with you so that you can see them.

Here's what other people are saying about video readings with Katie:
"My video reading was the BEST thing i have ever done on this site and a great VALUE! I felt like i really could connect with Katie on video and what she told me was very relevant and useful. I am making some moves and restructuring this winter after dealing with my husband's sudden death a few years ago. My recently deceased father came through so clearly. She gave me plenty of time. Make it a holiday gift for yourself! Thank you, Katie and happiest of holidays to you and yours! I will follow up with energy work in the new year."


$199.00
VIDEO READING: Channeled Past Life Messages

Many years ago, in meditation, my spirit guide told me that I was supposed to learn how to do past life regression. I was really surprised because I had never even had one before. I think I loosely believed in past lives but didn't really have much of a basis for that. I ignored the request the first time, but it just kept coming. All different kinds of signs and messages all about past lives flowed in. Finally, I decided to take the plunge. I read, and I read, and I read some more. I had a few past life regressions; I performed a few on myself; finally after many months of preparing I decided I was ready to give it a go. I meditated long and hard about what it would take, what I needed to do for my clients and how it should look. After writing my script, getting the right essential oils put together, creating a way to build a crystal grid on top of my clients and taking a deep breath I was ready. I enlisted several friends who were willing to let me practice on them. Much to my amazement and fascination the first five regressions that I did were very successful. I learned so much. One of the coolest part is that with my own psychic gifts I was along for the journey. I was seeing much of what they were saying, and experiencing much of what they were experiencing. When I was finally comfortable enough I started to market past life regression. That was more than six years ago, and I've never slowed down since. I believe that past life regression or knowledge of past lives can help us overcome all kinds of obstacles in our lives. I also believe that the knowledge of our past life depends our connection to our soul to who we really are. I frequently tell my clients before regression," Your life will be forever changed." And it is for the better. It is a fascinating process.

Over the years of experiencing so many regressions I have learned that I can channel a regression without taking the client on the journey. Now, some people want to go on the journey. They want to have the experience for themselves and they want to be there. That's great. However, I have also learned that not everyone is interested in going on the journey. They need the information, and they want to know what's in their past lives that is relevant to them now but they may not be ready to take that journey themselves. In this video reading I will take that journey for you. I will visit a past life experience and tell you all about it. You can either leave it up to spirit and I'll answer whatever life I'm sent to, or you may present me with an issue or that needs healing, or a curiosity for a certain era or region of the earth. I'm very excited to offer this service now, as I am hearing from my spirit guides that many of you have a need to draw something up from a past life at this time.

Please let me know which direction you would like me to go and I will get to work on your behalf. I will film this reading and send you a private link for viewing your past life VIDEO reading.


$149.00
Ancestral DNA Clearing Surrounding Money and Abundance Class

Do you feel like you and other members of your family repeat similar patterns in with money? Do you feel like there could be some old Karma or energetic blocks that go back many generations? If you answered yes to either of these questions, we need to work together! We can go back to the original source of this dysfunctional energy and heal the DNA, creating a wave to powerful energy, that will move to, and through, you. I have created this wave of clearing for my clients surrounding relationships, poverty, abuse, health and addictions. I have found it be very effective in creating a much higher vibration surrounding money.

This is a prerecorded class. Upon purchase, I will send you an link for the MP3 of the class.

Here is what others are saying about this class:

"It is always a pleasure to be in Katie's class. It always amazes me how quickly she can take you deep in and do the work. I walked away feeling like I had accomplished what I set out to learn in this class no problem. I also picked up some tools I can use again and again."


$29.00
1 Question Reading or Energy Work Request

This is a great way to ask me to look into any situation. I will provide you with all of the messages and insight that I see surrounding your question. Please send me your question, and I will provide you a 150-200 word response.

If you are need of a quick tune up or have an energetic issue that you would like me to look into, please let me know where you would like me to focus and I will happily do so, and send you a message with my findings and what I did.





$30.00
Video Class: Making Smudge Sticks with Plant Magic

In this video class, I teach students how to use different kinds of sage to make smudge sticks, while incorporating plant magic.

Upon purchase, I will send you a link to watch the informational 50 minute class.


$39.00
Mediumship 101

Mediumship 101 is the the required class to join my "In Search of the Spirit World" monthly mediumship group. I will send you an MP3 recording of the class upon purchase.

Mediumship: The gift of connecting with those who have died. Have you ever had an experience with someone who has died? Perhaps you have glimpsed someone, had a visitation in a dream, had someone come through in a meditative state or heard someone's voice. There are many different levels of mediumship, and they are all valid. If you have been drawn to learning how to connect with those who have died, I would like to invite you to join me for a very special class. This is an ongoing group that will study together on a monthly basis. We will share, grow and learn together as we set out on a path of discovering and experiencing those who have died. I will coach you in different techniques to connect with spirits, share some of my own experiences and give you activities and assignments to work on, as well as give you plenty of opportunities to share and ask questions. You may take this class in the traditional way by dialing in to 12 Academy, or in a private Facebook live group where you will be able to watch the live stream of the class. Students who want to join the group after it has begun are welcome to do so, once they have purchased and attended the first class, Mediumship 101.

*If you attend on Facebook by registering you consent to have your identity known to other attendees and pledge to maintain the privacy of other attendees. You will be deleted from the group at the end of the class*




My 12Academy Reviews | Visit 12Academy for all my courses









$29.00
Show Katie's E-mail Services
Hide Katie's E-mail Services