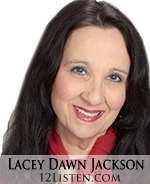 Angels, Dreams, Intuition, Love, Past Lives
Lacey loves to teach others how they can utilize the "gifts" each person has within to their highest potential. She is enthusiastic and gets the information to others in an easy to understand way! Her classes are packed full of useful information. You will walk away very satisfied!!

With over 25 years of experience in energy medicine, and intuitive abilities on many levels, Lacey will help transform, and shift what needs to be moved to help you overcome and understand the obstacles that you may be going through. She is an expert in love relationships as well as helping you discover your true mission. She can also help in Abundance, Career, and anything you want to inquire about. You will definitely feel a shift when talking to her. She gets answers to your questions quickly and accurately because she is living her passion and lives in the magic realm all the time.

She strives to remain in balance each day by eating primarily "living foods", meditation, and acting in extremely goofy childlike behavior.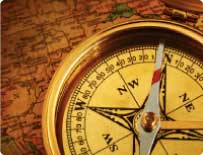 **INTUITIVE WELLNESS** 26 VIDEO PROGRAM (Three Month Part 1)
NEXT SESSION STARTS TUESDAY, AUGUST 7th


EVERY WEEK starting August 7th,
Tuesday and Thursday For 3 months YOU RECEIVE
2 Videos and
Instructional Newsletters (via your email address)
26 Total plus a Few Bonus Videos

EACH MONTH
1 personal over the phone session (15 minutes) I will send you FREE MINUTES!

In this 3 month Program,
you will learn to use your Psychic muscles like never before.

You will learn all of the skills necessary to become more of who you dream of being and manifest your heart's desire.

You will have the confidence and know how to go out into the world and make a difference if that's what you want to do. You will also have the confidence to know your Intuitive Abilities and not second guess it.

You will become more of your Authentic Self.

This program is great for those who are already working in this field and want to take it to the next level as well as those who are curious and want to learn more about the Healing Art of Intuition.

You will learn many ways to ensure a sense of peace and understanding through challenging times. By learning to listen to your own intuition you will be able to utilize it in your career, family, love life, health and much more.

Come with an imagination and an open mind. There will be lots of experiential exercises so be ready to play and be happily engaged.

Just some of the topics that are covered in the program!!!!!.

Health/Wellness
Chakras/Grounding/Auras
Intro to Angels
Manifesting
Setting Intentions
Visualizations
Guided Imagery
Circle of Life
Signs & Symbols
Motivation
Goddess/God
Indigo/Crystal/Rainbow Children
Channeling/Automatic Writing
Clearing
Crystal Healing
Atlantis/Lemuria/Avalon
Animal Communication
Mediumship
Extreme Self Care
Akashic Records
Confidence
Past Lives
Astral Travel
Ceremony
Ritual
Moon Magic
Affirmations

Lacey's Mission is to help you uncover your Intuition & Passion!
Lacey Dawn Jackson is an Internationally known Psychic who Inspires, Empowers, and Helps you to Manifest your Dreams! She believes we are all Intuitive. Her passion is to bring out the best in you!

Let Lacey Guide You!..
She has been working in the Healing Arts for over 35 years. She is an Author, Psychic, Abundance Babe, Health Coach, Love Expert and Groovy Goddess! She helps you communicate with your de-ceased loved ones, animals and your future self. She lives her Passion by helping others develop their Intuitive abilities. She has helped many with health, relationships, abundance, finances and life purpose. She is Living Proof "We can Manifest our Heart's Desire and We are All Incredibly Abundant!"
Lacey Dawn Jackson E-mail Services
Our Advisors provide e-mail services for added convenience. Look below to see what services are being offered by this particular advisor. To order any of the services simply click on the title to be taken to the registration page.
| | |
| --- | --- |
| | ***SPECIAL*** 3 Questions Reading |
| | Do you have three questions to ask? This is the perfect way to do this.... Send me your question and I respond and answer in an in depth, quick, direct, and precise way by channeling the information from your guides and angels letting you know the direction that would be best for the question asked. Be as specific with your question as possible that way you can get a more specific answer... |
| | $55.00 |
| | |
| --- | --- |
| | 1 Question |
| | Do you have just one quick question to ask? This is the perfect way to do this.... Send me your question and I respond and answer in an in depth, quick, direct, and precise way by channeling the information from your guides and angels letting you know the direction that would be best for the question asked. Be as specific with your question as possible that way you can get a more specific answer... |
| | $35.00 |
| | |
| --- | --- |
| | **"MANIFEST LOVE"** 22 Day Plan $100 OFF (reg $288) |
| | Do you want that love relationship? Do you wonder why it has not come to you? Are you ready to find your soul mate? This 22 day plan to MANIFEST LOVE will help you shift your ideas, and beliefs so you can enjoy the "happily ever after" with someone! I will intuitively develop a 22 day plan of action for you to prepare yourself for your Love to come to you! You will have an assignment to do each day to shift your consciousness in a very powerful way. This isn't for the faint at heart and it is for the serious who are ready to do the work on themselves to bring in that love of your life!! This includes 10 free minutes to answer any questions you may have. |
| | $188.00 |
Show Lacey Dawn Jackson's E-mail Services
Hide Lacey Dawn Jackson's E-mail Services